SCIENCE
Science at South Failsworth Primary School
Our Science Curriculum
Please click on the links below to see how scientific knowledge, skills and vocabulary are taught throughout the school.
Long term science overview from Nursery to Year 6
Knowledge Progression - Biology, Chemistry, Physics
Scientific vocabulary development - Biology, Chemistry, Physics
Working scientifically progression from Nursery to Year 6
Science in: Year 1 Year 2 Year 3 Year 4 Year 5 Year 6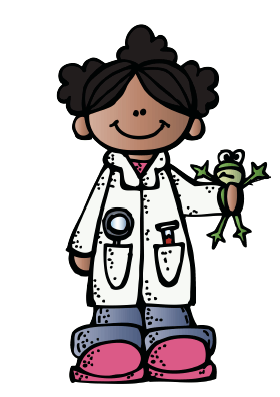 INTENT
At South Failsworth Primary School we believe that a high quality science education provides the foundations for understanding the world through the specific disciplines of biology, chemistry and physics. Science teaching at South Failsworth Primary School aims to give all children a strong understanding of the world around them whilst acquiring specific skills and knowledge to help them to think scientifically, to gain an understanding of scientific processes and also an understanding of the uses and implications of Science, today and for the future.
Children are exposed to a science curriculum which develops learning and results in the acquisition of knowledge.
Children are exposed to a science curriculum which enables children to become enquiry based learners.
We aim for our pupils to enjoy and love learning about science not just through experiences in the classroom and the outdoor environment, but also with the use of educational visits.
We follow the national curriculum for science which aims to ensure that all pupils:
develop scientific knowledge and conceptual understanding through the specific

disciplines of biology, chemistry and physics

develop understanding of the nature, processes and methods of science through

different types of science enquiries that help them to answer scientific questions about

the world around them

are equipped with the scientific knowledge required to understand the uses and

implications of science, today and for the future.
Our Science Curriculum will teach children about:
Plants
Living things and their habitats
Animals, including humans
Everyday materials
Seasonal changes
Rocks
Light
Forces and magnets
States of matter
Sound
Electricity
Properties and changes of materials
Earth and space
Evolution and inheritance
IMPLEMENTATION
Planning for science is a process in which all teachers are involved to ensure that the school gives full coverage of, 'The National Curriculum programmes of study for Science 2014' and, 'Understanding of the World' in the Early Years Foundation Stage. A sequence of knowledge and concepts are progressively planned for school so that pupils make progress and develop a secure understanding of each key block of knowledge and concepts in order to progress to the next stage.
Working scientifically skills are embedded within the content of biology, chemistry and physics, focusing on the key features of scientific enquiry, so that pupils learn to use a variety of approaches to answer relevant scientific questions. Children are taught the skills of: observing over time; pattern seeking; identifying, classifying and grouping; comparative and fair testing (controlled investigations); and researching using secondary sources. Pupils seek answers to questions through collecting, analysing and presenting data.
Key skills of communication, mathematics, ICT, problem solving, improving own performance and working with others are promoted through our science curriculum.
Rich learning experiences provide children with the opportunity to:
Observe phenomena and look closely at the world around them.

Develop their understanding of scientific ideas.

Use scientific language to communicate their ideas.

Understand relationships.

Build on curiosity of the world around them and develop a scientific approach to problems.
Science is taught once a week as part of a half-termly topic.
IMPACT
The impact of the teaching and learning of science is to ensure children not only acquire age related knowledge linked to the science curriculum, but also skills which equip them to think, ask questions, solve problems and make informed decisions about a world that is continually evolving and changing. Children will be ready for the curriculum at Key Stage 3 and ultimately, for life as a citizen in the wider world.
Science is monitored by a subject leader throughout each year group using a variety of strategies, such as book monitoring, lesson observations and pupil interviews to discuss learning and establish impact. In addition, summative assessment is completed by all class teachers.